NAIOP's Developing Leaders held at Tech Forge in Lawrenceville
Last Thursday, approximately 40 of Pittsburgh's professionals gathered at RIDC's Tech Forge on 47th to learn about the current development of the 64,000 square foot facility, the restoration of the Lawrenceville Technology Center and listen to multiple speakers discuss how Tech Forge became a reality.  RIDC President, Don Smith was joined with Desmone Architects President, Chip Desmone as well as Steve D'Antonio of Carnegie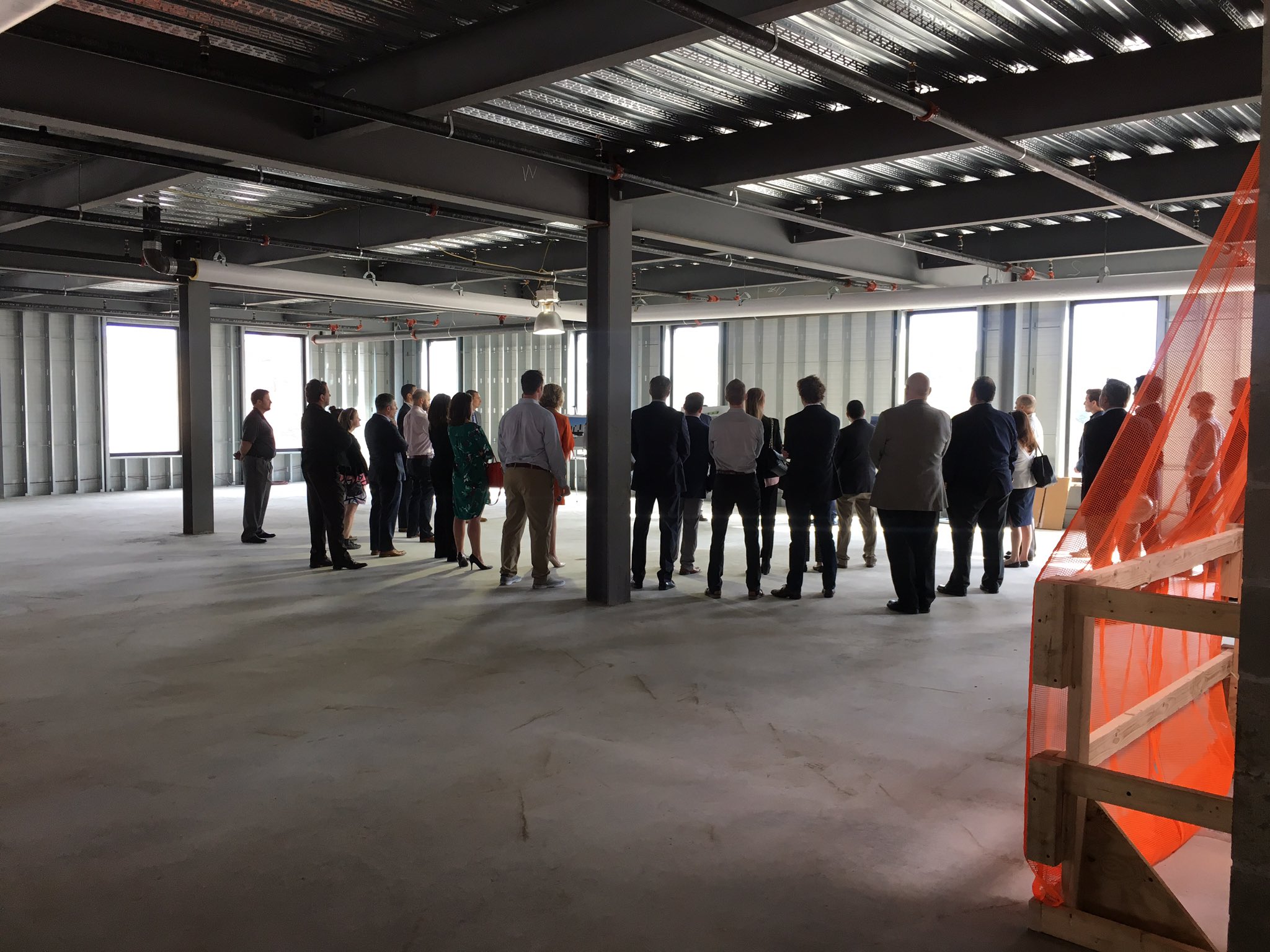 Robotics and Don Johnson from RIDC.
Guests toured the active work site after the discussion and ended the event with a reception at The Abbey, just a couple blocks up the street.  Tech Forge is scheduled for completion at the end of June, and we were happy to highlight the progress that's been made as well as discuss the significance of the project.
We welcome the Developing Leaders series back anytime!